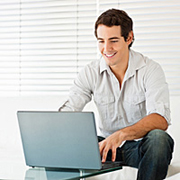 Advocate says more Latinos should earn college degrees
Thursday, Apr, 20, 2017 05:35PM
The president and CEO of the Hispanic Scholarship Fund said that more Americans of his ethnicity should be completing college degree programs.
In a guest column for The Washington Post, Frank Alvarez said the most recent results from the U.S. Census Bureau reveal that Hispanic populations are growing in communities throughout the country. Although he is proud of these statistics, Alvarez said that he is alarmed by the low number of Hispanics who have college degrees.
He believes that the Latino degree attainment rate of 19 percent is too low, and he'd like to see that increase to 60 percent by 2025. That growth, according to Alvarez, would mean that 14 million more Hispanics would earn two- or four-year degrees over the next 14 years.
Individuals who wish to pursue higher education but have other daily responsibilities - such as a career or a family - may consider enrolling in online schools.
According to the Bureau of Labor Statistics, approximately 25 percent of Hispanic Americans in the workforce who are 16 years of age and older held service occupations in 2010. Nearly 20 percent held management, professional and related occupations.
Young Latinos who are interested in these fields may consider pursuing a business administration degree or a food and beverage management certificate. Many online degree programs offer courses in these concentrations.