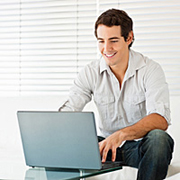 Junior college in California advocates for LGBT associate's degree
Saturday, Apr, 22, 2017 08:30PM
A California-based school is attempting to add a college degree program in lesbian, gay, bisexual and transgender (LGBT) studies.
According to a recent report in the San Francisco Examiner, the community college would become the first two-year school in the state to offer an LGBT major - if the program is approved by education officials. Currently, several institutions in the Golden State offer bachelor's degrees in the field.
The associate's degree in LGBT studies, which would consist of 21 hours of coursework, would allow scholars to transfer their credits to a bachelor's degree program at a university, according to the news provider. A transgender student who graduated from the junior college told the media outlet that he would have benefited from an associate's degree in LGBT studies. Instead, he majored in women's studies.
Individuals who are pursuing human resource management degrees online may be interested in learning about LGBT issues, which could be useful in a diverse business setting. In addition, many public relations professionals at nonprofit organizations are responsible for developing community outreach programs for underserved individuals, such as members of the gay community.
The Bureau of Labor Statistics estimates that the number of job opportunities for public relations managers will increase by 13 percent over the next eight years.