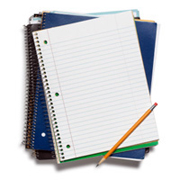 Study: Blood pressure levels linked to education experience
Monday, Apr, 24, 2017 05:02PM
Many Americans enroll in online schools because of the career benefits that are associated with earning a college degree. A new study reveals that there may be health advantages to a higher education, as well.
According to a report that appears in the online journal BMC Public Health, individuals who pursue advanced education are more likely to have lower blood pressure than those who have less classroom experience. The study examined approximately 4,000 patient records from a 30-year Framingham Offspring Study.
They found that women who had completed 17 years of schooling - which includes high school, undergraduate and graduate studies - had systolic blood pressure readings that were, on average, 3.26 millimeters of mercury (mmHg) lower than women who did not finish high school. Men who attended graduate school had levels that were 2.26 mmHG lower than high school dropouts.
Even after controlling for factors such as obesity, smoking, drinking and blood pressure medication, individuals who pursued an advanced education still had significantly lower mmHg levels than patients who did not complete high school. Adults who dropped out of school as teenagers may consider working toward an equivalency diploma through GED programs.
Many professionals suffer from poor health because of work-related stress. Individuals who are interested in pursuing a new career may consider enrolling in online college classes.