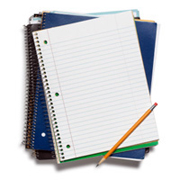 Demand for human resources professionals is on the rise
Friday, May, 5, 2017 01:56PM
Many students throughout the U.S. are pursuing a human resource management degree online because of the growing number of job opportunities in the field.

According to the Bureau of Labor Statistics (BLS), the overall employment rate for human resource professionals is expected to grow by 22 percent over the next seven years, which is much faster than the average rate for other U.S. occupations. New policies regarding healthcare, retirement plans and employee safety have prompted many companies to bolster their human resource staff.

Some employers are using new examinations that go beyond traditional face-to-face interviews to measure a candidate's qualifications. For example, the American Institutes for Research (AIR) and the Society for Human Resource Management (SHRM) have created a new assessment that tests the knowledge of graduating students. Thus, many individuals who earn online college degrees in this field will have an opportunity to show off what they have learned.

Scholars who are in human resource-related programs, such as business administration degree or contract management training courses, are eligible to take the exam beginning one year before graduation. The test contains 160 multiple-choice questions that cover 18 content areas.

An official from AIR said that new assessment will benefit both students and employers. Individuals who are qualified for a job, but who may not interview well, can demonstrate their skills and knowledge through the examination. Furthermore, companies can expedite the recruitment process by narrowing down their list of candidates based on the assessment results.

The BLS states that many top-level human resource professionals are expected to hold at least a bachelor's degree in a related field. However, many individuals who are busy with responsibilities such as work or family are unable to commit to a four-year program. These people may benefit from online associate's degree classes, many of which offer a flexible course schedule. They can also help scholars obtain entry-level positions in human resource departments.

According to a new study by the National Skills Coalition, the state of New York will add approximately one million new jobs that require more than a high school diploma and less than a four-year degree by 2018. Positions that don't require a bachelor's degree, called "middle-skill jobs," will account for almost 40 percent of all job openings in the Empire State over the next seven years.

The spike in middle-skill level jobs is likely to increase the number of working professionals who pursue online education programs in order to advance their careers.