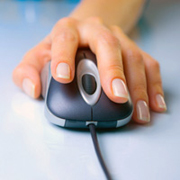 Tech company to offer job interviews to college grads
Monday, May, 8, 2017 03:21PM
A school that offers college degree programs in a variety of technical fields recently reached an agreement with a national solid waste operator. The partnership will grant job interviews to students who graduate with concentrations in the school's automotive, diesel and collision specialties.

Republic Services, which has 370 maintenance facilities in the U.S. and Peurto Rico, will also help develop curricula for the college's six campus locations in America. The partnership is expected to benefit both organizations. The college will gain new insight about the trends and developments in the recycle and waste industries, while Republic Services will have direct access to many aspiring professionals who are eager to find employment.

Republic officials said that they were impressed by the school's offerings following a visit to the college's Wyoming-based campus. Other locations include Pennsylvania, Florida and three in California.

The Bureau of Labor Statistics estimates that the number of employment opportunities for water and liquid waste treatment plant operators will increase by 20 percent over the next seven years, which is much faster than the average rate for other occupations.

Individuals who are interested in tech-related careers may benefit from project management training courses. Many accredited online schools offer classes in these subjects.