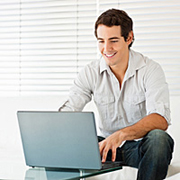 Christian college in Oregon to add doctorate program in physical therapy
Sunday, Apr, 30, 2017 06:15PM
An Oregon-based college recently announced that it will add a college degree program in physical therapy (PT) in the fall of 2012.
The Christian institution revealed that the new doctorate-level curriculum will require three years to complete. It is only the second PT program in the state of Oregon and the fourth school in the Council for Christian Colleges and Universities to offer a doctorate degree in the field.
Scholars who enroll in the new program will study a variety of subjects, including anatomy, neuroscience, applied physiology, clinical kinesiology and healthcare management. The dean of the college's school of behavioral and health sciences said that the PT degree is part of the institution's long-term goal to produce more qualified medical professionals.
The Bureau of Labor Statistics estimates that the number of job opportunities for PTs will grow by 30 percent over the next eight years, which is much faster than the rate for most occupations in the U.S. The agency cites an aging baby boom generation and advances in technology as the primary reasons why many more Americans will seek physical therapy.
Individuals who are interested in this field may consider pursuing an online doctorate degree. Many web-based courses offer flexible schedules that allow working adults to seek a second career without disrupting their daily obligations.