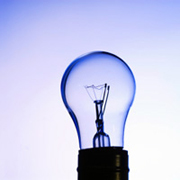 Interest in online MBA programs on the rise
Saturday, May, 6, 2017 07:53PM
Online MBA degrees have surged in popularity over the last several years, according to a recent article from the U.S. News and World Report.

Online schools have utilized aggressive advertising campaigns to attract students to their business administration degree programs. Most for-profit institutions are not accredited by the Association to Advance Collegiate Schools of Business (AACSB), the media outlet reports. However, many of these institutions have gained national recognition through large-scale marketing efforts. For example, a prominent online school has a $154 million naming rights deal with a professional football stadium in Arizona.

These online college degree programs have garnered so much interest from aspiring entrepreneurs that several traditional schools accredited by AACSB have added web-based MBA courses. Some of the top business programs in the U.S. have joined the trend in recent years by offering online college classes that are taught by the same professors who lead the traditional courses.

According to the news provider, many online MBA degrees are designed for a different demographic than the full-time, campus-based programs. Many distance learning students are working professionals who wish to advance in their careers. For example, the average age of online students at an Indiana-based business school is three years older than their traditional scholars.

One of the most important subjects at many MBA schools is business ethics. The economic crisis in the U.S. has prompted many institutions to place more emphasis on moral and legal practices in the corporate world.

In response to this growing trend, an international academy recently launched a certification program and an online master's degree in applied ethics. The certification curriculum is a 10-week training program, while the graduate degree can be earned in 10 months.

The material for the programs stems from the research of Dr. Fred DiUlus, the founder of the nonprofit Center for Ethics in Free Enterprise. His business practices are applicable in every continent.

Individuals who wish to start an enterprise overseas may consider pursuing an international business degree online.

Web-based business courses have also gained popularity due to the rising tuition prices at traditional institutions. Many students rely on exorbitant loans in order to attend campus-based classes. However, an increasing number of people are failing to pay back their outstanding debt.

According to The New York Times, a study from the Institute for Higher Education Policy reveals that two out of five student loan borrowers were delinquent at some point in the first five years of repayment. Nearly 25 percent of loan recipients chose to postpone their payments to avoid delinquency.

Many online education programs offer cheaper, more convenient degree programs than traditional schools.