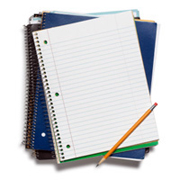 Online school offers tax help to the public
Sunday, May, 7, 2017 02:08PM
A leading online college recently announced that one of its professors will provide tax advice through a live video chat.

The instructor, who leads a tax course online, will be available on March 28 to answer questions from students, alumni and the general public. He has experience as a corporate financial analyst and chief financial officer as well as a college professor of basic and advanced tax accounting methods.

As the April 18 tax deadline approaches, many individuals are confused about new changes regarding deductions, exemptions and dependents. People who are interested in become an expert in this field may consider taking online college courses in finance.

In recognition of tax season, the web-based school is offering reduced tuition for students who enroll in its tax preparation courses. The discount is available through April 18.

Many individuals who receive an education in this field apply for jobs with the Internal Revenue Service as well as other federal, state and local agencies, according to the Bureau of Labor Statistics (BLS). The number of employment opportunities for tax examiners, collectors and revenue agents will increase by about 13 percent by 2018.

The federal government's efforts to increase tax enforcement as well as new technologies that make it easier to pinpoint potential fraud will increase the need for experienced professionals in this field, the BLS reports.