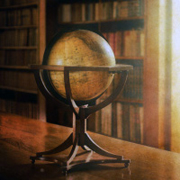 Study links higher education to stable marriages
Sunday, Mar, 5, 2017 02:30PM
A new study reveals that individuals who pursue a higher education are more likely to have domestic stability in their lives.
The State of Our Union Report was recently released by the National Marriage Project at the University of Virginia, and the Center for Marriage and Families at the Institute of American Values. The study found that only 6 percent of highly educated mothers - individuals who have completed a four-year college degree program - had a child out of wedlock.
Approximately 54 percent of the least-educated mothers and 44 percent of moderately educated mothers were not married when they gave birth.
Furthermore, researchers found that 37 percent of moderately-educated and 36 percent of the least-educated individuals were divorced or separated from their partner within their first 10 years of marriage. Only 11 percent of the highly educated population were divorced or separated in the same time span.
Individuals who have domestic commitments or other obligations may consider pursuing an online college degree program, many of which offer flexible class schedules and cheaper tuition rates.