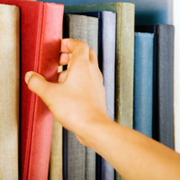 Some degree programs cater to working adults
Tuesday, Feb, 7, 2017 01:12PM
Colleges throughout the U.S. are reshaping their curriculum to allow working adults to receive a higher education. Individuals nowadays have a myriad of options when deciding their next career path. Some people choose to start over and get a degree online in a different field, while some may apply their professional experience toward a degree in the same area of study.

A university in Oregon is offering accelerated programs that are designed for working adults, including an online management degree. Enrollees required to complete 36 credit hours, and most of the coursework can be accessed via the Internet. Individuals can meet their professors and classmates on three designated weekends at the Portland-based campus.

The institution also offers a social and behavioral studies program for those adults who are interested in a career in human resource management. The curriculum includes instruction on the stages of human development, family and group systems, differences in people and cultures as well as ethical issues in human services.

Courses in both programs include simulations and discussions that allow students to draw from their personal and professional backgrounds in order to achieve a greater understanding of the material. For those who prefer campus-based lessons as opposed to distance learning, some general education and elective courses are offered on weeknights and weekends.

According to The Hechinger Report, some schools are beginning to consider awarding course credit for life and work experience. Amidst a sluggish economy and high unemployment rates, several colleges and universities are attempting to boost their graduation figures by catering to adults who want to change their careers or increase their value in a competitive job market.

The news provider reports that a private university in Seattle was one of the first schools to give college credit for out-of-class experience. Its efforts are part of a national campaign - which includes 100 institutions in 30 states - to help expedite the path to an academic degree. President Barack Obama said he would like see an additional 5 million college graduates over the next decade.

President Obama has projected that community colleges will play a major role in helping fuel small business growth in America. Some two-year schools have bolstered their offerings by adding distance learning business degrees and entrepreneur education online.

Healthcare reform and new environmental policies are revamping several major industries, which have prompted many schools to expand their programs to meet these growing demands. For instance, according to The Daily Dunklin Democrat, a community college in Pennsylvania will offer health technology and environmental safety certificates online beginning in January 2011.