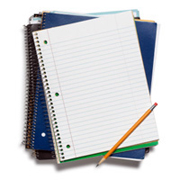 Labor union college adds three bachelor's degrees
Tuesday, Apr, 4, 2017 01:29PM
A higher education institution for union laborers recently announced that it has launched three online bachelor's degree programs.
The online school, which is offered exclusively to union members, leaders and staff, has added construction management, business administration as well as emergency readiness and response management programs. The president of the college said these new degrees aim to help reduce the nation's high unemployment rate.
According to the Bureau of Labor Statistics, the union membership rate in 2010 was 11.9 percent of all workers in the U.S., which was down from 12.3 percent in 2009. Comparatively, in 1983, union laborers made up approximately 20 percent of the workforce.
The business administration degree is designed with a focus on how organizations can contribute to American society and economic prosperity. The construction management concentration is geared toward members of the building and construction union who wish to serve in leadership positions.
Union members of fire services, EMS, law enforcement and public safety may benefit from the emergency readiness curriculum, which includes classes on modern terrorism, Homeland Security policies and civil liberty issues.
Professionals in these fields can also pursue cyber crime justice degrees online, which aim to educate scholars on the latest threats to digital consumers.