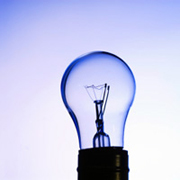 Online School Offers Business and Healthcare Degrees
Friday, May, 19, 2017 04:03PM
An Indiana-based college recently launched online degree programs at three new locations in Ohio.

The school announced that it now offers college degree programs in Akron, Lorain and the Greater Cleveland area. They can be accessed on campus and online. The web-based additions include associate's degrees in business; bachelor's degrees in management, business administration, nursing and accounting; and master's degrees in business administration (MBA) and management.

Classes are offered one night per week, and students who enroll in the accelerated format can complete their program in 18 to 20 months.

Although each online degree program varies, the institution made sure they all focus on teamwork and management skills that are required to succeed in the business and healthcare industries. Students who earn an online MBA degree can also benefit from project management training courses.

Scholars who complete the accounting program may want to consider advancing their education by enrolling in a tax course online.

The number of employment opportunities for accountants and auditors is expected to grow by about 22 percent by 2018, according to the Bureau of Labor Statistics.