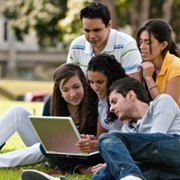 College Programs Online Broaden Options for Degree-Seeking Nurses
Wednesday, May, 24, 2017 07:03PM
The American Association of Colleges of Nursing (AACN) recently reported that the enrollment rates for bachelor's, master's and doctorate degree programs have skyrocketed in recent years. Many individuals have enrolled in college programs online in an effort to advance their careers.
Approximately 67,000 qualified applicants were turned away by traditional schools last year because of the vast interest in resident nursing (RN), bachelor of science in nursing (BSN) and graduate courses. This prompted many individuals to explore online education options.
A host of colleges have expanded their nursing RN-to-BSN services and online master's degree education curricula in order to keep up with these recent trends. In RN-to-BSN programs alone, enrollment increased by nearly 22 percent from 2009 to 2010, according to the AACN.
The total number of nursing institutions has grown as well. In 2010, there were more than 630 RN-to-BSN schools and 173 RN-to-master's degree colleges. Many of these institutions offer classes that can be completed exclusively online.
Emerging technologies and new reform policies have transformed the healthcare industry, which has prompted the AACN to propose a new set of standards for graduate nursing students. The guidelines, which are titled Essentials of Master's Education in Nursing, is an update to the previous version, which was adopted in 1996.
The AACN's report details the knowledge and skills that all graduate nursing students should acquire. Among the foundational areas addressed in the new standards include quality improvement, organizational leadership and healthcare technologies.
Modern technology has significantly changed the manner in which medical records are stored and transferred. Professional nurses who wish to become more fluent in these systems may benefit from enrolling in a computer science degree program.
Digital tools have also allowed qualified nurses to collaborate with their peers from remote locations. For example, an Illinois-based college recently partnered with Nurse.com to provide an assistance program for nurses who may be asked to aid disaster relief efforts in Japan.
In the wake of last month's earthquake and tsunami, hundreds of thousands of Japanese residents are in need of medical care, which has lead to a demand for international nursing assistance. As a result, the college has launched a website that prepares nurses for the most prevalent ailments in devastated areas.
Online students will be tutored on how to effectively treat mass cases of radiation exposure, crush injuries, hypothermia, dehydration and post-traumatic stress.