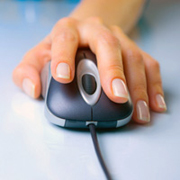 Education can pave the way toward a career in homeland security
Tuesday, May, 30, 2017 04:11PM
Ever since the terrorist attacks of September, 11, 2001, thousands of Americans have gone back to the classroom to pursue a homeland security degree.
Considering that many adults cannot desert their jobs or domestic responsibilities to go back to school, the popularity of college programs online have soared in recent years. Individuals can study a variety of homeland security-related subjects from the comfort of their own home.
According to the Bureau of Labor Statistics (BLS), professionals in this field work to prevent terrorist attacks and reduce the nation's vulnerability to potential threats. In addition, they are responsible for minimizing damage of natural disasters and administering immigration policies.
Homeland security careers span a variety of industries, including web security, border patrol, information systems and law enforcement. Although many people assume that an aviation degree can not be attained through distance learning, a web-based school offers a hybrid curriculum that allows students to earn aircraft dispatcher certification through online and on-campus courses.
The classes are designed to help aircraft operation professionals enhance their knowledge in a variety of professions, such as maintenance technicians, schedulers, dispatchers and flight department managers.
Job opportunities for aircraft equipment mechanics and service technicians are expected to increase by about 7 percent over the next seven years, the BLS reports. Career advancement should be especially favorable for candidates who have completed certification programs.
Meanwhile, a Kansas-based community college has partnered with a local airport to offer homeland security degree courses. According to the Wichita Business Journal, the associate's degree program is run by the Transportation Security Administration. This allows aspiring professionals to work directly with a government agency.
The certification classes include intelligence analysis, security technology, transportation and border security. The news source reported that the Wichita program is one of dozens at airports across the U.S. that help prepare individuals for homeland security careers.
Students who are computer savvy may want to consider working toward an information system security degree or enrolling in a computer science degree program. Cyber crime is one of the biggest threats at the national level, so the federal government is looking for individuals who have ample technology training.
Some students, however, would prefer to contribute to ground operations, such as border patrol. By pursuing a criminal justice degree online, scholars can receive applicable training.
The BLS states that the average salary for border patrol agents was approximately $92,558 in 2009.