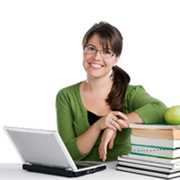 Massachusetts College To Offer Affordable Introduction to Business Degree Program
Wednesday, May, 31, 2017 01:55PM
A Boston-based school has partnered with StraighterLine, an online education provider, to offer business degree courses through distance learning.

The institution, which is accredited by the New England Association of Schools and Colleges and licensed by the Massachusetts Department of Higher Education, has added affordable online classes that can be transferred toward the school's on-campus bachelor business degree. Straighter Line's courses, which are used by many of the top web-based programs in the country, have been recommended by the American Council on Education's College Credit Recommendation Service.

Students who enroll in the New England college's online courses can complete the material as quickly or slowly as they like. This format may benefit working professionals who wish to start a second career in business, but do not have enough time to commit to a rigorous class schedule.

Currently, StraighterLine offers more than 20 entry-level college courses that can be transferred to an advanced degree program. Business students may consider taking classes such as accounting, macroeconomics, statistics, psychology and writing.

Aspiring entrepreneurs who are looking to launch their own project may also consider pursuing an online marketing degree, which can help individuals attract clients and employees.