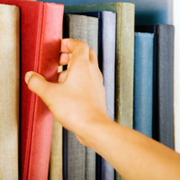 Massachusetts School Partners with Online College
Saturday, Jun, 3, 2017 01:29PM
A new partnership between a Massachusetts-based school and an online institution will allow students to receive reduced tuition and advanced degree opportunities.
Scholars who earn a master's degree in human services from the traditional college now have the option to pursue a doctorate degree through distance learning. They can transfer up to 44 quarter credit hours to the PhD program.
In addition, graduates, faculty and staff from the Massachusetts college are eligible for reduced tuition for all courses offered by the online school.
For graduate students to quality for the credit transfer, their master's degree must include a specialization in organizational management and leadership. The doctorate degree program at the online school offers a specialization in nonprofit management and leadership.
Individuals who are interested in human services can also benefit from similar programs offered by other web-based schools. Professionals may want to consider pursuing a public administration degree or a human resources degree.
The number of employment opportunities for human resources specialists is expected to increase by about 22 percent over the next seven years, according to the Bureau of Labor Statistics. Although most employers are looking for candidates with a human resources-related background, the agency reports that individuals who have a business degree are also qualified for many positions in the field.