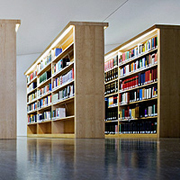 Mother-son combo earns same bachelor business degree
Wednesday, Jun, 7, 2017 03:52PM
Unlike traditional institutions of higher education, many college programs online allow family members to pursue the same degree concurrently.
Most web-based learning programs offer flexible schedules for students of all ages. Thus, it is possible that two or more members of the same family could enroll in the same courses.
For example, Jackie McKennie and her son, James Grady, will each receive a bachelor business degree this Saturday at a commencement ceremony in Iowa. Both individuals completed an organizational management program at a prominent online school, and they will celebrate their accomplishments together at the graduation event.
McKennie and Grady are both Army veterans. McKennie, who works as a administrative specialist at Fort Gillem in Atlanta, said that she pursued the business management degree in order to advance her team building and policy development skills.
Grady, on the other hand, plans on returning to school to pursue an online master's degree education.
The mother-son combo is proof that web-based courses appeal to learners of all ages and backgrounds.