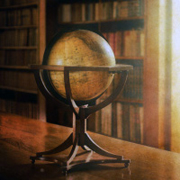 Arizona colleges create new pathway toward nursing RN to BSN degree
Friday, Jun, 9, 2017 03:44PM
A new agreement between two Arizona schools will allow students to earn a nursing RN to BSN degree through college programs online.
According to the Eastern Arizona Courier, associate degree earners at the smaller of the two schools will now be able to pursue a bachelor's in nursing through the larger institution via distance learning. The partnership allows scholars to transfer up to 75 credits toward their online bachelor's degree.
The nursing director at the smaller school told the media outlet that the new option will create a more convenient way for individuals who are interested in a nursing RN to BSN degree. Instead of having to relocate to attend a campus-based bachelor's program, students can stay at home and enroll in the distance learning option.
Thus, associate's degree recipients do not have to leave their families or quit their jobs in order to pursue advanced learning opportunities.
Scholars who complete a bachelor's degree in nursing typically receive more training in areas such as critical thinking, leadership and network management, according to the Bureau of Labor Statistics.