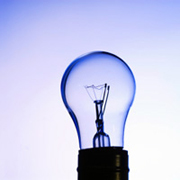 New Washington Institution Will Offer Students College Programs Online
Wednesday, Jun, 14, 2017 11:38AM
Washington Governor Chris Gregoire recently signed a bill that created the state's first nonprofit, online university, according to the new school. The cyber institution was formed in a partnership with another state university and will offer its students online master's degree education, as well as bachelor's degree programs.
According to school officials, the news institution will provide students with the opportunity to pursue a business degree, nursing credentials, teacher education and an information technology degree beginning in July.
The online institution is not only striving to modernize the technology students use to earn a degree. They are also trying to change the way in which people graduate from the programs.
Rather than focusing on how many academic hours students complete, professors will require their students to demonstrate their knowledge of their profession before graduating. In order to advance in their course of study, participants must show their competency by completing assignments, writing papers and passing exams.
The 2010 Sloan Survey of Online Learning reveals that college programs online are becoming increasingly popular. Between 2009 and 2010, enrollment in web-based courses rose by 21 percent, compared to a 2 percent growth in overall higher education.