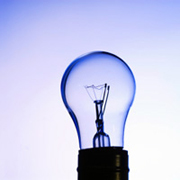 New College Programs Online Offered at a New York-based University
Friday, Jun, 16, 2017 03:45PM
A New York-based school is now accepting applications for its new college programs online, which includes bachelor's degree courses of study in health information management and sociology. The programs will run for the first time in the fall 2011 semester and will allow students who have finished 30 college credits to complete their degree online.
The new sociology program will prepare students for careers in areas such as law enforcement, urban planning, organization analysis, marketing, public policy, education and cultural audience analysis, according to university officials.
Students who pursue the bachelor's degree can earn up to $98,264 per year after graduating, PayScale reports.
Individuals who decide to enroll in the web-based health information management program will be prepared to hold professions such as health information analysts, information systems director and compliance specialist upon graduation.
PayScale reports that students who complete this degree can earn as much as $20 per hour.
More people are seeing the merit in enrolling in college programs online. According to the 2010 Sloan Survey of Online Learning, between 2009 and 2010, the number of students who were taking at least one web-based course increased by 21 percent.