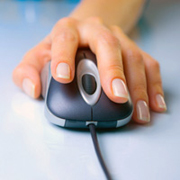 University in Montana Invests in College Programs Online
Thursday, Jun, 15, 2017 03:42PM
A Montana-based university plans to launch three new college programs online, including a master's degree and two bachelor's degree courses of study. University officials said that this is only part of their plan to give students additional access to distance learning.
People who attend this school will be able to use online master's degree education to study environmental science by next year. University officials said that this program is ideal for individuals who are currently working in the industry. However, unlike many other programs, it will focus on science rather than policy or management issues.
According to the Bureau of Labor Statistics, employment for people with this degree is expected to grow much faster than the average rate for all other occupations through 2018.
The university will also offer students online bachelor's degree programs in liberal studies and community-centered teacher education. This course of study targets students who have some college credits and want to put them towards a degree.
In January, university officials met with faculty members to ask them to provide concepts for new online classes. They said that the best program ideas would receive funding.