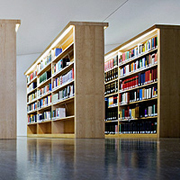 College graduate displays her love of college programs online
Monday, Jun, 19, 2017 11:14AM
Kayla Heard will stand out as a graduate of a Washington-based university not only because she is just 16-years old. She is also unique because she has never been to the college campus, as she earned her bachelor's degree using college programs online, The Spokesman-Review reports.
Heard said that her parents first recommended that she earn her degree online and that she now respects their decision. Using web-based education gave her the flexibility to earn a degree and still enjoy being a teenager, she told the news outlet.
Now that she has completed her bachelor's, Heard said she plans to go to law school next year, once again taking all of her classes online.
Dave Cillay, the university's executive director of the Center for Distance and Professional Education Online said that both younger and older students are participating in college programs online. This is a reflection of society's overall appreciation for advanced technology, he told the news provider.
According to a 2010 study by Eduventures, the number of students who were earning a college degree online grew from 229,362 to over 2.1 million between 2001 and 2009. This marked an 832 percent increase.