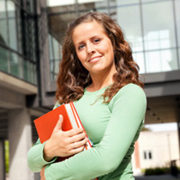 Online University Officially Opens in Washington
Thursday, Jul, 6, 2017 12:40PM
A Washington-based university recently announced that its new online school is officially open to students, according to The News Tribune. The institution will celebrate with a ceremony in Seattle, hosted by chancellor Jean Floten.
Floten told the news outlet that one of her first priorities will be to create a partnership with a community college in the state. This agreement would allow anyone who earns an associate's degree from the college to enter the online school with junior status in order to facilitate the process of earning a bachelor's credential.
The web-based institution will also strive to make college programs online more affordable. While some universities can charge over $10,000 per semester, Floten said the Washington school will cost only $3,000 per semester.
Rich Cummins, the president of a local community college, told the news provider that online classes are not for everyone, and that students who enroll should be independent, self-motivated and mature.
According to the school's website, it will offer students various courses of study, from licensure programs to online master's degree education. Individuals will also be able to enroll in bachelor's courses with the possibility of earning a healthcare management, nursing or information technology degree.