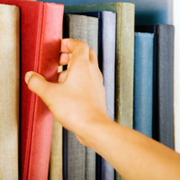 Pennsylvania Colleges Join Together to Offer Business Degree Online
Sunday, Jul, 9, 2017 09:41PM
Individuals who wish to earn an online business degree have yet another opportunity to achieve their goals from the comfort of their own home, as two schools in Pennsylvania have joined forces to offer community college students the chance to earn a bachelor's degree in business.
Those who are currently enrolled in the Pennsylvania-based community college's two-year program for an associate's of business administration have the opportunity to continue towards the four-year bachelor's program through online learning.
Officials at both academic institutions are delighted in the new partnership, saying it has great potential for the students that take advantage of the business degree offering. Many students at community colleges end up transferring to other schools to complete their bachelor's degrees, so the affiliation between the Pennsylvania colleges is sure to help these students make a smooth transition in their career path.
Current associate's degree students who are interested in pursuing their bachelor's of business degree online can do so through these schools beginning in the upcoming fall semester.