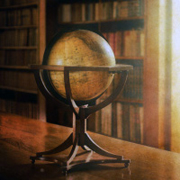 School Launches Online Business Degree for Leaders in the Field
Sunday, Jul, 23, 2017 03:35PM
According to the U.S. Bureau of Labor Statistics, individuals who pursue careers in financial sectors are expected to have excellent job opportunities for the next several years. Those who wish to qualify for positions within this field may benefit from earning an advanced business degree.
A growing number of postsecondary institutions are launching college programs online in this field, in an effort to meet the needs of working adults. For example, a Washington, D.C.-based school recently announced that it will offer a web-based Executive master of business administration (MBA) program.
The degree track, which will be available in January 2012, was created for those who wish to become leaders in the business industry. The curricula was designed to teach students how to develop critical thinking skills in global business concepts.
Enrollees can complete the 42-credit-hour program in as few as 18 months. The degree track's online format was chosen to accommodate the busy schedules of professionals who are working full-time and focusing on their careers.