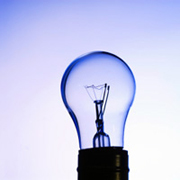 Open House Will Welcome Potential Students for New Online Degree Programs
Sunday, Aug, 6, 2017 02:27PM
Students looking to complete their registered nurse-to-bachelor's of science in nursing degree, or nursing RN to BSN, could choose a new program offered by an accredited university in Pennsylvania that will present coursework for this degree completely online.

Experts from the institution implemented this new online bachelor's degree option to target nontraditional students or adult learners who may have already begun their career and need to balance school with a busy schedule.

The school will host an open house on campus to inform prospective students about their degree options when taking coursework on the internet. Questions that will be answered may include inquires about credit transfers and the scheduling of classes during the evening or on weekends.

Appointments can be scheduled for more in depth inquisitions; however, students are encouraged to come at any time to speak with the knowledgeable staff about beginning or continuing their higher learning education.

This type of event may be an ideal way for students to best understand what an online degree entails and which programs may be best suited for different lifestyles.