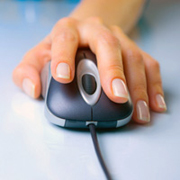 Medical Professionals in Atlanta Find Online Degrees Beneficial
Friday, Aug, 11, 2017 03:07PM
Those who have found careers in the medical field often face challenging responsibilities and require extra focus while on the job. Excelling further in their career, such as obtaining a registered nurse (RN)-to-bachelor's of science in nursing degree (BSN), may seem too difficult while working. However, nurses at a hospital in Atlanta, Georgia, are finding online degrees to be a beneficial option for improving their occupational goals, reports the Atlanta Business News.
Nurses from the hospital say they have been learning important and essential information that can be used throughout their future professional endeavors. Their employer has reimbursed part of the tuition costs, which may show the business' support of the value in higher education for their nurses.
An accredited institution based in Arizona is where one nurse is completing her degree exclusively online, which will earn her a bachelor's in nursing.
According to the Sloan Consortium, the number of individuals who were utilizing online college classes rose more than one million from 2009 to 2010. More than 60 percent of for-profit universities say they plan to continue offering online courses in the future.