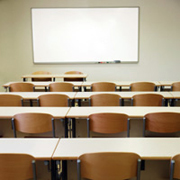 Many Online Schools Fall Enrollment Periods are in Full Swing
Saturday, Aug, 19, 2017 05:06PM
The fall season brings to mind the start of school for many students throughout the country. Those who are considering signing up for college programs online have more choices than ever to obtain a degree in higher education. The vast array of selections offer various avenues for bettering a current career or switching into a new specialized field. Due to the flexibility of online courses, the ability to graduate with an associate's, bachelor's or master's degree may be more attainable.
Recently, an accredited college based in Minnesota announced the addition of five new programs to its list of online courses and degree programs. Staff members say they plan to have these offerings begin this fall semester. The degree tracks have been designed for non-traditional students wishing to complete various courses of study.

Included in the list are bachelor's degree programs in finance and marketing. According to the Graduate Management Admission Council, the percentage of companies hiring those with finance degrees rose 4 percent between 2010 and 2011.
Alongside the usual online features for class work, this university utilizes various forms of teaching to best guide their students towards a positive and beneficial experience. For example, the school has an app for smartphones and tablets that can alert students to financial aid information or help them find fellow colleagues that may live nearby for tutoring and studying opportunities, reports the university's website. Mobile tablets can be downloaded with e-books so students can research and learn lessons when away from their main computer. These features are available to all those who are enrolled in any of the school's degree programs.
Another college in Mississippi is having students enroll in their online programs for the upcoming fall academic semester, reports Clinton News. This institution offers several degrees that can be attained through coursework on the internet, including a bachelor's in nursing and two masters' in higher education administration and health services administration.
The school recently introduced a new department of communication that will offer two additional programs to students wishing to earn a bachelor's or master's degree. Experts from the institution hope to expand their programs to be able to accommodate additional students in the future who are obtain their degrees online.