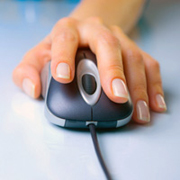 Nursing occupations on the rise
Friday, Aug, 25, 2017 01:51PM
Some jobs will remain in demand regardless of an uncertain economy, especially those in healthcare. Students looking to start a career in nursing or advance their current medical position may benefit from a bachelor's degree in this field of work. Recently, there has been discussion to start building a new rehabilitation center in Indiana and staffing officals will be looking to hire more than 100 new employees, many of which will be qualified nurses, reports The Journal Gazette.
Students who have taken college programs online to obtain their nursing degrees may have an advantage in qualifying for nursing jobs that become available by projects such as the center being constructed in Indiana.
According to the Journal and Courier in Indiana, local universities and technical colleges have been awarded grants by the Bill and Melinda Gates Foundation to improve their degree programs, including nursing. Officials from the institutions say the additional funding will be focused on non-traditional student programs that offer coursework to individuals aiming to complete their degrees online.