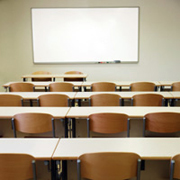 Many current business graduates looking for tech-based careers
Sunday, Aug, 27, 2017 03:28PM
Degree tracks are constantly changing and evolving to keep up with the demands of student interests in certain careers. According to the Wall Street Journal, students who recently graduated with a master's in business from accredited institutions are currently seeking positions at the top technology companies. Experts say this may demonstrate an ongoing shift towards more tech-savvy opportunities involving degrees in higher education.
Some of the most sought-after businesses to work for include McKinsey and Company, Google, Apple and Amazon. A large percentage of students who have completed business and finance coursework for master's degrees through online programs or on traditional campuses say they were hoping to be hired by these large companies geared toward technology-centered business.
According to the Bureau of Labor Statistics, those who pursue a career in business in the financial management sector, earned median salaries between roughly $77,000 and $135,000. Students who wish to earn a better salary in business may choose college programs online to enhance their chances of an improved salary in their desired field of work.