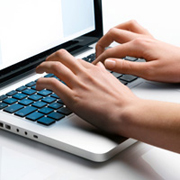 Graduation ceremony held for online military students
Monday, Aug, 28, 2017 03:31PM
Although some non-traditional students are completing their degrees through online universities, many are still attending their graduation ceremonies this summer to celebrate their accomplishments. This August, an accredited school based in Missouri will host about 175 students at an event honoring their earned degrees.
More than 1,600 students have finished their bachelor's and master's degrees this year through his institution, which focuses primarily on those who are or have been in the armed forces. About half of the graduates are in the Army, while the rest represent the Marine Corps, Navy and Air Force.
Students in many different parts of the world are completing coursework on their degrees through this school, which allows them to be on active duty and still pursue higher education.
The ceremony will have guest speakers and hundreds of well-wishers attending the event, which will be held in Kansas City, Missouri.
According to the institution's website, the school offers degrees in various fields of study, including nursing and information technology. All classes are available online and are geared towards non-traditional students who need extra flexibility while attending school.