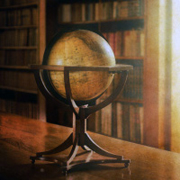 Boston School Among the Best for Minority Students
Thursday, Aug, 31, 2017 03:14PM
A master's degree in business can be beneficial for those who are pursuing a successful career in the industry. An accredited institution based in Boston, Massachusetts, has been ranked among the top 100 colleges by the Diverse Issues in Higher Education Magazine that supports African Americans in completing coursework for a Master's in business.
For courses of study in business, the school was ranked third for African American students. Overall, they averaged 18th on the list for accessible master's programs that cater to minorities.
Officials say the college prides itself in offering students from various ethnic and financial backgrounds the opportunity to complete a degree in their desired field of study, including education, nursing, psychology and business administration.
According to the institution's website, the school has a distance learning department that provides students with the flexibility of online coursework. There are various programs to choose from and many of the classes integrate a fully digital classroom setting so students across the country can learn anywhere they have internet access.