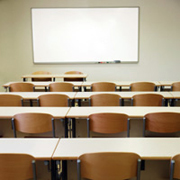 Institution Offers Old Students New Opportunities
Monday, Sep, 4, 2017 01:53PM
Postsecondary schools are continually updating their methods of reaching out to students to demonstrate how technology is progressing, which makes the process of finishing an online degree possible.
An accredited university based in South Carolina is providing a special opportunity to students who may have taken classes in the past at the institution, the Lake Wylie Pilot reports. The school introduced a new program where students who have taken coursework more than three years ago with the university, but have not completed a degree, can come back and begin their first class free of charge.
Officials from the institution say they hope the initiative will encourage individuals to try their newly updated online degree programs this spring as returning students. With the primary class being complimentary, staff from the school hope more people will take advantage of the promotion.
The overall plan is to support students in the area who may have other obligations and feel as if they are unable to complete their postsecondary education.
According to the school's website,it offer a wide array college programs for non-traditional students who wish to complete coursework through the internet. Degree tracks include a master's in nursing, education or business administration.