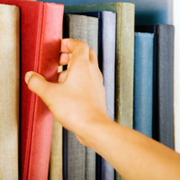 Ohio College Adds New Online Bachelor's Program
Wednesday, Sep, 6, 2017 04:29PM
Institutions nationwide are aiming to improve and renovate their college programs online because this allows for vast expansion of the student body when degree tracks may be completed anywhere in the country through the internet.
Recently, an accredited college based in Ohio has introduced a program that allow students to complete their registered nurse to bachelor's of science in nursing degree, or RN to BSN. The school has offered associate's degree programs for the past 40 years, including coursework for an associate's in nursing.
The new initiative can be completed exclusively online and, if done full-time, may be finished in 12 months. Officials from the institution say they plan this program to be primarily utilized by non-traditional students who have already begun their careers.
Enrollment for the pioneer class has begun and classes will start this October. Students have the flexibility of enrolling on a quarterly basis, so they may begin the program at their own convenience. This online degree track may be a great way for non-traditional students to earn a postsecondary education while continuing their current healthcare occupation.