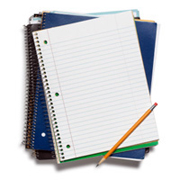 New Online Finance and Accounting Degree Options Introduced at Accredited Institutions
Friday, Sep, 8, 2017 01:18PM
Students nationwide are researching new ways to excel in their careers by examining which degree tracks interest them and also which will garner the most future success. Schools are adhering to this new wave of scholars, especially those who are non-traditional and would like to take classes online.
Recently, an accredited college based in Montana added an accounting concentration to its existing bachelor's degree course of study in business administration. The program's classes will be available exclusively online so students with internet access from across the country may participate.
So far, the university has already experienced interest in the online degree program, which will join the ranks of about 30 other courses of study offered by the school. An additional half-dozen courses were all that was needed to create this program, due to the fact that other degree tracks already offered the core classes. The institution currently has a campus-based accounting program and officials say they hope the new online version will only enhance the school's diverse student body and course offerings.
A teacher who instructs several online classes at the institution said he utilizes different methods to connect with his accounting students. At the beginning of each course, he invites students to chat sessions so everyone can be introduced, such as in a standard classroom on campus. The professor also answers questions through e-mail and shares useful answers with the whole class.
Another accredited institution based in Pennsylvania recently introduced plans for a new online degree course of study to begin in January of 2012. The program leads to a master's degree in finance, which has been available on campus since 2007.
Since 1998, this university has operated an online campus that boasts more that 70 options for students to obtains degrees. The student body represents all 50 states in the U.S. This organization is part of a larger educational outreach program that is the biggest of its kind in the world.
The degree will allow students to pursue a number of various courses of study, such as financial accounting, firm evaluation and personal financial planning. At the regular pace, student may finish this master's degree program in 20 months, completing 10 various courses in finance.
Through these two new degree tracks, non-traditional student have the option of completing postsecondary coursework online that may allow for more flexibility around current careers and other responsibilities.