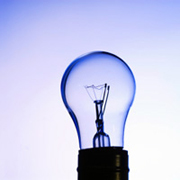 Nurses are Going Back to School Through Online Programs
Wednesday, Sep, 13, 2017 12:05PM
The job market for nurses in prestigious healthcare facilities is becoming increasingly competitive as more professionals are returning to school. Nurses who have already begun their careers in healthcare may be looking for ways to advance in their positions in the future. College programs online are one way to conveniently complete a degree track because of their flexibility, which allows individuals to work around their other responsibilities. Many accredited institutions nationwide are launching online programs to align with their campus courses so nursing students have more opportunities to complete postsecondary education.
A university based in Connecticut was established more than four decades ago as a premiere choice for nursing programs. Recently, the school has added offerings that may be taken exclusively online, such as the registered nurse to bachelor's of science (RN to BSN) in nursing. The online version of the RN to BSN degree parallels the original program that was created 30 years ago in a traditional campus setting. This allows those who have begun nursing careers with an associate's degree open new doors to various healthcare positions with the completion of a bachelor's of science credential.
The school hosts small class sizes for its nursing programs even though they are through the internet. Coursework includes various core classes as well as those that will better train nurses in their field, including clinical leadership development and understanding various methods of care.
Another institution based in Texas has initiated a degree track that makes earning a bachelor's of science in nursing more streamlined. This large, accredited university has formed partnerships with in-state community colleges so nursing students who have completed their associate's degrees may easily continue at the four-year college for the next phase of their education.
About half of the school's nursing students are taking courses through the online program. Officials from the 4-year university say they hope the plan will encourage even more nursing students from the community college to continue their education and earn a bachelor's degree while starting their careers in healthcare.
Recent studies show that only a small percentage of nurses who get their associate's degree continue on to obtain a bachelor's of science in nursing. The new program and the Texas college hope to allow more students the chance of pursuing this offering. Having the classes exclusively online may also provide additional pathways to successfully completing their undergraduate studies.