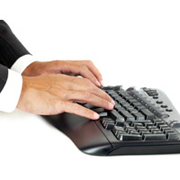 Non-Traditional Students Using Virtual Schools to Finish Degrees
Monday, Sep, 18, 2017 04:57PM
More students who may have thought about completing their degree would be an impossible task are starting to realize that college programs online may allow for more flexibility when it comes to higher education.

According to the New York Times, students who originally began their degrees when online opportunities were not available are now able to return to school and complete the degree tracks they started. Student Ryan Yoder at 35-years-old, for example, has taken his past credits from a school based in Florida and used them to finish his degree online through another school in New Jersey. Additionally, in several cases, the courses needed are more affordable than those offered on campus.

Many colleges are offering their traditional programs online now, so students who wish to have a degree from a prestigious, yet far-away institution may do so through internet learning.

For instance, an accredited traditional university based in Washington state has online programs that offer the same standard of learning to their non-traditional students as it does to its campus-based degree seekers. According to the school's website, its accounting program can be completed exclusively online by students anywhere in the world who have internet access.