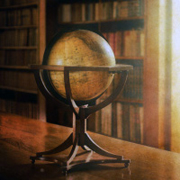 Despite Downturn, Expect More Nursing Jobs
Thursday, Oct, 5, 2017 04:36PM
In recent years, the demand for nurses has increased even in the face of economic turmoil and recession, and the occupation is now one of the fastest-growing in the nation. In fact, the Department of Labor says it expects the number of nursing jobs from 2004 to 2014 will have increased by 30 percent.
Those looking for anything from rn to bsn degrees may be encouraged by the jobs outlook reported by the agency. For instance, the DOL expects the number of nursing aides to jump from 1.5 million in 2008 to 1.8 million in 2018 - an 18 percent growth.
Physicians assistants also account for a fast-growing field as hospitals look to save money and address a shortage in physicians. Monster expects the field to grow 27 percent from 2006 to 2004. The field also pays healthy salaries, with an average pay of nearly $75,000 in 2006.
In the South Plains region, the healthcare industry accounts for five of the top six occupations in the area. Two of those fast-growing jobs are home healthcare aides and personal care aides, a human resources professional told Lubbock, Texas' Fox 34.