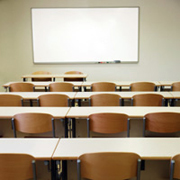 Nurses' Wages Growing
Thursday, Oct, 12, 2017 04:15PM
Much ado has been made about the increasing need for nurses, but a recent report from RegisteredNurseRn.com showed more encouraging news for students earning their rn to bsn degree.
The average hourly hourly wage for registered nurses increased from $30.65 to $32.56, and their average salary grew to $67,720 from $63,750. Not only have earnings increased, but the report also showed that the healthcare sector - in which more than half of jobs are related to patient care - had the highest employment average in an economy with an overall unemployment rate of 9.1 percent.
"This wasn't a huge surprise," said Sarah Perry, a registered nurse and the administrator of RegisteredNurseRn.com. "Nursing is always in high demand, and the overall employment outlook is excellent. Even in a bad economy, people get sick and health care demands remain fairly consistent."
According to a 2009 report from the U.S. Bureau of Labor Statistics, more than 582,000 new positions will be created through 2018. The growth is due in part by a large number of baby boomer-aged nurses that are expected to retire in the coming years.