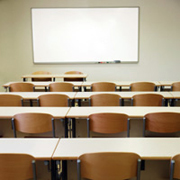 Wisconsin State School Sees Online Growth
Friday, Oct, 13, 2017 04:49PM
A university network in Wisconsin reported that enrollment for its bachelor's degree program is up 36 percent in fall 2011 and attributed the growth to a growing acceptance of online degrees from employers.
"Students who enroll in online college degree programs often balance education with a part- or full-time job, so they have valuable experience long before graduation," said David Schejbal, dean of continuing education at the university's extension network. "Many employers surveyed recognize that working students in online programs are self-disciplined and work well independently. They also have well-developed time management skills."
A recent report from Sloan Consortium showed that approximately 5.6 million students from 2,500 U.S. colleges and universities were enrolled in at least one online course in fall 2009 - a jump of about 1 million students.
Most employers consider any type of degree valid, CareerBuilder said, and of the 61 percent of CEOs and small-business owners who were familiar with online degrees, 83 percent approved of them. A college executive echoed the sentiments that a high level of dedication is typical of students earning an online business administration degree, for instance.
"With adult students, your options are either part time or online," Michael Rogich told CareerBuilder. "Online, the student has more access to a good program and is constantly connected to instructors and fellow classmates."
While the credibility and popularity of online degrees rising at speedy rates, it's important to seek out a quality education institution. CareerBuilder advises students to do their due diligence when choosing a school.
First, students should make sure the school is accredited by one of the official U.S. accreditation agencies: Middle State Association of Colleges and Schools; New England Association of Schools and Colleges; North Central Association of Colleges and Schools; Northwest Association of Schools and Colleges; Southern Association of Colleges and Schools; and Western Association of Schools and Colleges.
It also recommends students read reviews, consider the desired education path and pay attention to red flags. For instance, schools that charge by the program and not by course or credit hour may not be legitimate. Students also should watch out for schools that place more emphasis on earning credits through real-world learning than classroom time, or programs that are significantly shorter than equivalent programs at other institutions.
CareerBuilder's last piece of advice may seem obvious, but it's important: make sure the school has a physical address instead of a P.O. box.