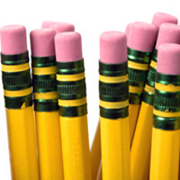 Ecommerce Sees Massive Growth
Friday, Oct, 20, 2017 04:32PM
Business-to-consumer ecommerce has been growing by leaps and bounds in recent years as consumers turn to the web to order items they may not be able to get otherwise. Students receiving ecommerce training should encounter a fairly ripe job market upon graduation.
Online retail amounted to sales of $175 billion in 2007, and Forrester Research forecasts that number to leap to nearly $300 billion by 2015. The industry grew about 12.6 percent in 2010, and it is expected to have a 10 percent compound annual growth rate until 2015.
According to Mashable, 30 percent of that growth was attributed to 5.5 million consumers who shop online for the first time that year. The rest was from existing online shoppers who began buying digital versions of books and media.
The growth is predicted to come at accelerated rates as more consumers become familiar with online shopping and prefer it because of new online sales models and best-in-class purchasing experiences, Forrester said.
Daily deal sites like Groupon and LivingSocial also have driven growth, as well as digital media companies like Netflix and iTunes.