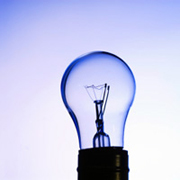 Princeton Review Announces Best Business Schools
Sunday, Oct, 29, 2017 02:17PM
More than 19,000 students and 294 business schools were surveyed by the Princeton Review to compile its list of best business schools in 2012. The Princeton Review also collected data from school administrators to make the list.
Students earning a business administration degree may be interested in the lists, which can be viewed by region or by 11 different rankings: best administered, best campus environment and campus facilities, best professors, greatest opportunity for minority students and women, most family-friendly, best career prospects, most competitive students, toughest to get into and best classroom experience.
To calculate the best business schools for career prospects, the test prep and educational services company gathered two figures from each school: average starting salary and percent of alumni employed three months after graduation.
A California school topped the best career prospects list, with 93 percent of graduates employed within three months of graduation and an average starting salary of $119,000. In February, CNN reported that college graduates who majored in business saw an average salary bump of about 2 percent. Students who graduated in 2011 saw bigger paychecks for the first time since 2008, it said.