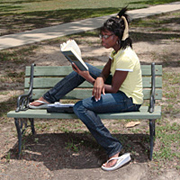 Integrated Accountancy Program Benefits Ohio Students
Thursday, Nov, 2, 2017 04:56PM
The Cleveland Observer recently reported on a local university's integrated Master of Accountancy program, highlighting the benefits of this course of study for students up to the challenge.
The program enables students to obtain their bachelor's and master's degrees in accounting within four or five years by combining undergraduate and graduate coursework, the Observer reported. In one version of the integrated program, students undertake both undergraduate and graduate work during their last two years of college, and then receive their bachelor's and master's degrees at the same time. In another version, students first receive their undergraduate degree and then immediately begin work on their master's, which they generally receive one year later.
After earning a master's degree through this program, students are eligible to take the exam to become a Certified Public Accountant in every state except New York, according to the Observer. To qualify to take the New York exam, students simply have to take an additional class in ethics.
The integrated program presents students with a challenging course load, but after graduation they are very well-positioned to land a high-paying job at a young age. While students who come out of this integrated program have impressive credentials, completion of any in-person or online accounting degree program is likely to lead to a good job. In 2010, accountants earned an annual mean wage of $74,250, according to the U.S. Bureau of Labor Statistics. The BLS predicted 22 percent job growth in this sector by 2018.