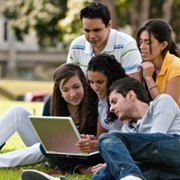 Mississippi School Seeks Funds for New Building
Thursday, Nov, 9, 2017 02:09PM
An official at a Mississippi university said earning funds for a new school of nursing building for students earning health and medicine degrees is a top priority. In 2010, the school requested $15 million from the state legislature but was rejected, so it now will ask for $10 million.
"I would emphasize that this building project is not merely about a much-needed new facility for a school bursting at the seams," the college of health dean said to the Hattiesburg American. "It is an important strategic statement about [our] commitment to leadership in health promotion generally and to advancing the health professions in particular."
The proposed three-story, 75,000-square-foot building would ease crowding in the current 40,000-square-foot building. In the past 10 years, the program has seen its enrollment more than double from admitting 80 students annually to its current admission of about 180 students annually, the American reported.
Nursing is an ever-growing field, the American Association of Colleges and Nursing said, in part because of the country's aging population. In 2030, about 20 percent of the population will be older than 65, up from 12 percent in 2003, it said.