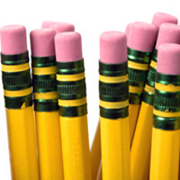 Schools Nursing Students Ace Exams
Wednesday, Nov, 22, 2017 04:05PM
The nursing programs at a few colleges around the country have a unique claim they now can make: a perfect record in passing licensing exams. Three schools - in Michigan, Kansas and Oklahoma - boasted a program in which all students aced the exams.
Students interested in earning health and medicine degrees may want to look at universities' test records when choosing where to go. The National Council Licensure Examination, developed by the National Council of State Boards of Nursing, is required for nursing graduates. So far in 2011, the pass rate for the exam is about 78 percent, according to NCSBN.
"It … reflects the hard work of our faculty and staff, both in our classrooms and clinical rotations, in preparing students to be able to perform at this level," the director of nursing at the Kansas school said. "Preparing a successful nursing student is indeed a group effort, and we all celebrate with them in this accomplishment."
In addition to having a perfect testing rate, the Oklahoma university also was awarded eight years of accreditation from the National League for Nursing Accrediting Commission.