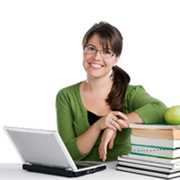 Cyber Monday, Big Sales
Wednesday, Dec, 6, 2017 05:26PM
The previous mark for the biggest online shopping day on record was shattered on Cyber Monday, with sales of $1.25 million, comScore reported. The holiday shopping season has brought out big numbers - $15 billion was spent online in the first 28 days of November, which is up 15 percent from the same period in 2010.
"It was just the second billion dollar spending day on record, following on the heels of Cyber Monday 2010," comScore chairman Gian Fulgoni said. "While last year saw Cyber Monday rank as the heaviest online spending day of the year for the first time ever, it will be interesting to watch the next couple of weeks to see if any future individual days in 2011 manage to leapfrog this year's highest day to date."
Those seeking ecommerce training likely will see their careers tied to Cyber Mondays in the future, as more turn to the internet to shop.
Shop.org, an industry association, originated Cyber Monday because it realized that people shop online when they are at work. In fact, half of purchases made on the day this year were made from work computers, comScore said.