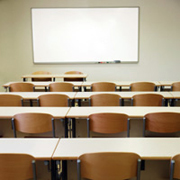 CFOs Forecast Hiring Increase
Friday, Dec, 15, 2017 05:31PM
Students earning an online degree in finance may encounter a healthier job market upon graduation, according to the Robert Half Hiring Index, which showed that 20 percent of surveyed financial executives plan to hire full-time accounting and finance employees in the first quarter of 2012.
"Competition for the best employees is intensifying, and, at the same time, these professionals are beginning to feel increasingly comfortable exploring new roles at other firms," said Max Messmer, chairman and CEO of Robert Half International. "Businesses are still selective when hiring but understand they need to move quickly once the right candidate is identified."
However, identifying a qualified candidate is difficult, with 68 percent of executives saying they experience problems in recruiting, up from 59 percent in the fourth quarter and 41 percent in the third quarter.
The survey results come at a time that many experts are saying the economy is slowly but surely improving. A recent TD Economics report showed that between July and September, the economy grew at an annualized rate of 2 percent, largely thanks to increased consumer spending.
"Financial market volatility, Europe's dual banking and fiscal crises, and a highly polarized U.S. Congress have done little to support confidence in this recovery," said TD Chief Economist Craig Alexander. "Yet, despite some massive headwinds, the U.S. economy has proven to be surprisingly resilient."
As spending is growing even more in the pre-holiday shopping rush, TD Economics predicts that the economy's growth will reach 3.2 percent in the closing weeks of the year. Consumers have spent more than $26 billion in the first 42 days since the start of November, a 15 percent increase from the same period in 2010, comScore reported.
A number of days in the pre-holiday shopping frenzy reached and surpassed the billion-dollar mark, including Cyber Monday and Green Monday, the day that online spending has historically peaked.
The digital content and subscription category has been the fastest-growing retail category, with a growth rate that is more than double the online spending sector as a whole, according to comScore. Jewelry and watches ranked second and consumer electronics came in third, driven by tablets and flat-panel TVs.
Consumer confidence also appears to be growing, with CreditKarma.com reporting that consumers in all 50 states reduced credit card debt this year. Average credit card debt has fallen nearly 10 percent to $6,503, the consumer credit advocate reported.