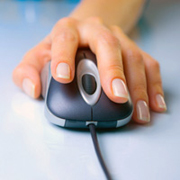 Foreclosure Effects Could Last Decades
Monday, Dec, 25, 2017 03:31PM
A new study from the Urban Institute found that even as the mortgage crisis has slowed and the housing market has shown spots of improvement around the United States, sales of the foreclosure backlog could take decades to clear out. Students earning an online degree in finance likely will deal with the lasting effects when they enter the job market.
"The foreclosure inventory that is building up is going to take an incredibly long time for lenders to clear," Leah Hendey, Urban Institute research associate, told HousingWire. "It is critical that the status of these properties be resolved quickly if we want to stabilize communities and housing markets."
The rate of serious delinquencies in the country's 100 largest metro areas slowed to 9.3 percent in June, down from 10.4 percent in December 2009, the institute said, citing data from ForeclosureResponse.org.
The Urban Institute said the drop was spurred by a decrease in delinquent loans, which fell from 5.5 percent in December 2009 to 3.7 in June. An online accounting degree program can prepare students to handle the ins and outs of loans in various states of the housing market.