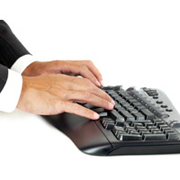 New York Mulls Nursing Requirements
Wednesday, Dec, 27, 2017 04:38PM
Students in New York who are studying to become a registered nurse may have more schooling ahead of them then they originally intended. State lawmakers are considering a bill that would require new registered nurses to earn a bachelor's degree in nursing, such as online bachelor's of science in nursing, as opposed to a two-year associate's degree.
"Even without the legislation in place, hospitals and other medical facilities are making hiring decisions that favor those with BSN degrees over those without them," Dr. Peggy Tallier, program director and associate professor in nursing school health at Mercy College, told The Associated Press.
If it passes, New York would be the first state to require a four-year degree for initial licensing. Students would have to earn the degree within 10 years, which has earned the initiative the name "BSN in 10."
States nationwide are considering similar increased standards, and more are earning higher degrees, such as an online master's of science in nursing. The changes come at a time when the healthcare industry faces a nursing shortage, in part driven by a large number of baby boomer-age nurses who are retiring.