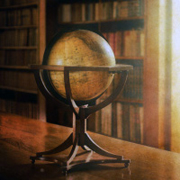 Women Business Owners Have Doubts About 2012
Sunday, Jan, 7, 2018 05:24PM
Most people who earn a general business degree online or business administration degree don't venture into their own business venture without expecting to hit a few rough patches, but a recent Nationwide Financial study shows that three in four women who own a small business think this year will be full of challenges.
Doubts about the economy in 2012 mean that about a third of women will cut back on hiring, 31 percent will eliminate or delay raises, and 30 percent will decrease bonuses, Nationwide Financial found when examining results of a Harris Poll. Some also are pessimistic about the next year because they can't afford to offer the benefits they would like to.
"Women small business owners, like most of the small business owners we surveyed, may find it hard to invest in new benefits for their employees when they are unsure about the direction of the economy and how it will affect their business," said Anne Arvia, president of Nationwide Retirement Plans. "It's a tough position when you cannot predict or control many of the factors that affect your ability to grow your business and provide benefits to attract and retain employees."
The recent study is a change from 2010 data from the Guardian Life Small Business Research Institute, which predicted job growth would primarily come from women-owned small businesses. However, there is time for improvement, as the research showed that such businesses will add between 5 and 5.5 million jobs by 2018, which is more than half of the 9.7 million new jobs the U.S. Bureau of Labor Statistics believed would be added by 2018.
Small businesses also experienced a difficult 2011 due to a number of natural disasters that struck the United States, such as wildfires and severe tornadoes. The disasters cost small businesses nearly $36 billion, typically due to having to close their doors during such events.
However, a disaster recovery plan can help small businesses mitigate losses, and the U.S. Small Business Administration and Agility Recovery Solutions are holding a free webinar January 17 to offer tips. Agility President Bob Boyd will educate participants about the latest trends and technology that would allow businesses to stay in operation during storms or other natural disasters. The webinar also will present tips that could prevent businesses from having to close their doors after severe events, such as hurricanes and tornadoes.